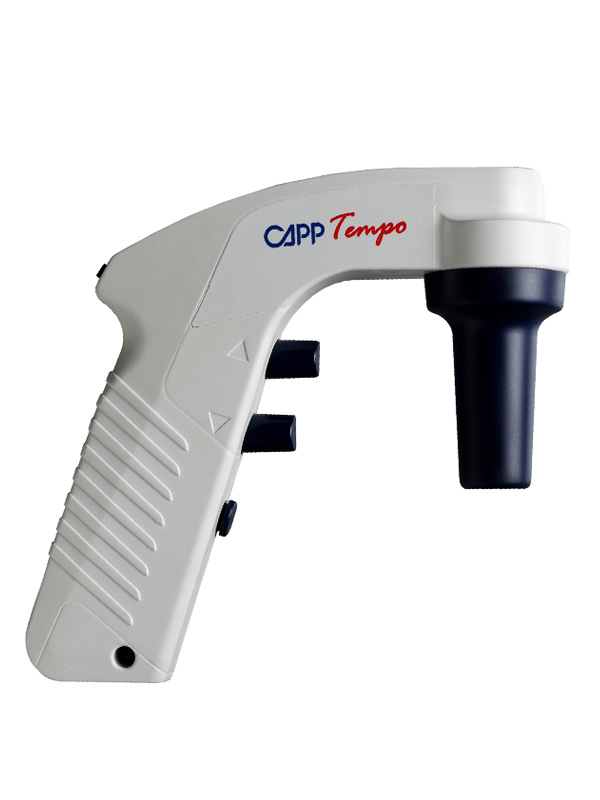 1
2
3
4
1
Digital display
Shows battery status and aspiration/dispensing speed. Flashes when battery is low and turns off after 20 seconds of non-use.
2
Adjustable speeds
Powerful motor fills 25mL in 5 seconds (at speed level six). Six different speed settings for both aspiration and dispensing.
3
Aspiration and dispensing buttons
Featuring separate speed for aspiration and dispensing modes.
4
Electronic Brake System (EBS)
Maximizes the speed and precision. Pipette at maximum speed and press the EBS to slow down at the last second.