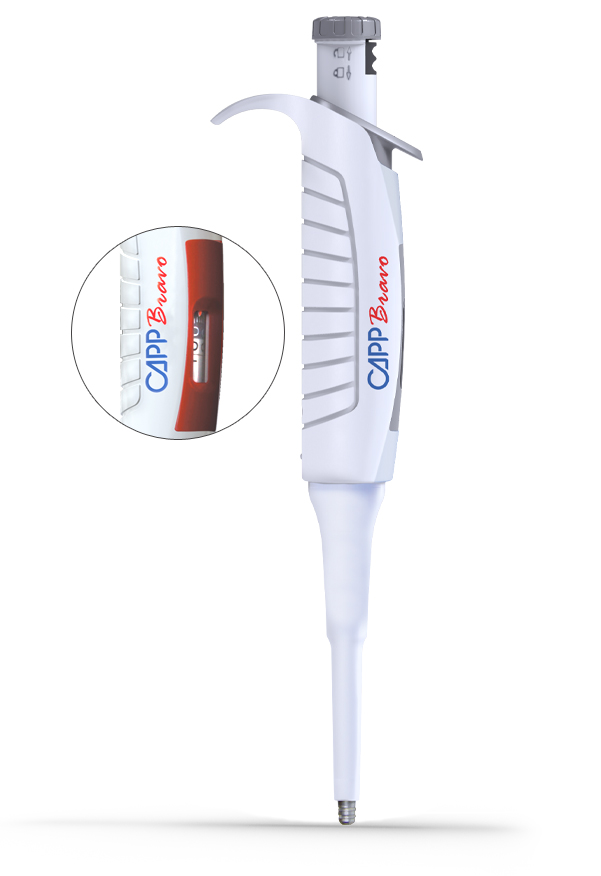 1
2
3
4
1
Volume lock feature
Select the desired volume and lock the indicator to achieve a more reliable pipetting experience.
2
Ergonomics
Ultra lightweight. Wide knob for comfortable tip ejection and ergonomic hook for comfortable handling.
3
Stainless steel piston
Provides a pleasant stroke, great accuracy and precision.
4
Universal tip cones
Compatible with a wide range of tip brands. Metal cones with double o-rings for 0.1-2μl, 0.5-10μl and 2-20μl to avoid risk of breakage.