Maximum sample amplification with CAPP Expell PCR Seals
When working with multi-well PCR plates, researchers often contend with the challenge of sample volume loss through evaporation. CAPP Expell adhesive PCR plate seals are crafted to counter this challenge, ensuring that you can count on successful PCR runs every single time. These high-quality adhesive PCR plate seals also have many features that are designed to help you succeed in your general PCR, real-time PCR, next-generation library preparation, and PCR plate storage. In this article, we are going to outline some of the exceptional features of CAPP Expell PCR seals. Contact us to test Expell PCR Seal free of charge worldwide!
Adhesive PCR Plate Seals with large thermal range
CAPP PCR seals are adaptable to a broad range of temperatures to allow for a wide range of usage scenarios. All CAPP adhesive PCR plate seals can safely withstand high temperatures of up 120ºC to without a loss of integrity. This allows CAPP PCR seals to withstand the fluctuations of PCR amplification without peeling off from sealed plates. All variants of CAPP PCR seals can also be used in cold storage, reaching temperatures as low as -40ºC. For even colder storage needs, we recommend using the aluminum CAPP PCR sealing foil which can be used in ultra-low temperature storage of PCR samples (≈-80ºC).
PCR Sealing Foil with strong adhesive
All CAPP PCR seals are lined with a strong, heat-resistant adhesive that minimizes evaporative loss of precious sample volume. The uniquely optimized design of each CAPP PCR seal is easy to apply on PCR plates, ensuring a perfect fit without much effort. Once fitted over a plate, the strong adhesive on CAPP PCR seals keeps the plate fully covered to minimize any potential leakage. With CAPP adhesive PCR plate seals, you can expect evaporation rates that are lower than industry-wide acceptable limits (<5%). The uniquely formulated adhesive on CAPP PCR plate seals is non-sticky and does not mess up your gloves.
Cost-cutting PCR Sealing Foil
When researchers use CAPP adhesive PCR plate seals they can be assured of huge savings in reagents, consumables, and time. By reducing the evaporation of sample volume in the wells of PCR plates, researchers using CAPP adhesive PCR plate seals can run their protocols once, with impressive results. Inefficient setups not only require repeat-runs, but they also cost more and result in a wastage of precious samples. CAPP's range of adhesive PCR plate seals helps laboratories save big with each PCR run!
Cleanroom-manufactured Adhesive PCR Plate Seals
All variants of CAPP adhesive PCR plate seals are manufactured in a cleanroom environment that meets international standards of quality and is staffed by highly trained personnel. This guarantees contaminant-free PCR plate seals that will not interfere with the reaction during amplification. Our quality control checks ensure that each CAPP PCR plate seal that you receive is free of common contaminants such as DNA, DNases, RNases, ATP, PCR inhibitors, and endotoxins, among others. CAPP adhesive PCR plates come in a small pack that minimizes the possibility of cross-contamination in multi-tenant lab environments.
A wide selection of Adhesive PCR Plate Seals
A range of CAPP PCR plate seals is available for use with all your various PCR setups. For general purpose PCR and PCR plate storage, the Expell PCR 96-well plate sealing membrane (Cat. No. 5100401C) would be an excellent selection. For real-time PCR, the Expell PCR 96-well optical sealing membrane with its non-sticky adhesive (Cat. No. 5100400C) or the Expell PCR 96-well optical sealing membrane with a sticky adhesive (Cat. No. 5100402C) would make excellent choices. Both qPCR adhesive PCR plate seals are optimized for a high light transmittance to make sure you always get the best results from your real-time PCR. At the tail-end of the selection range is the
Expell PCR 96-well aluminum PCR sealing foil (Cat. No. 5100403C) that can be perforated with pipette tips for easy sample transfer.
Test CAPP Expell PCR Seals today!
If you would like to test out any of the CAPP adhesive PCR plate seals, you can place an order for a free sample by clicking here. Through our global distributor network, we can send out samples of the dependable CAPP PCR seals to most countries around the world. Order yours today and experience the satisfaction of a truly robust adhesive PCR plate seal.
See below the features of Expell PCR Seal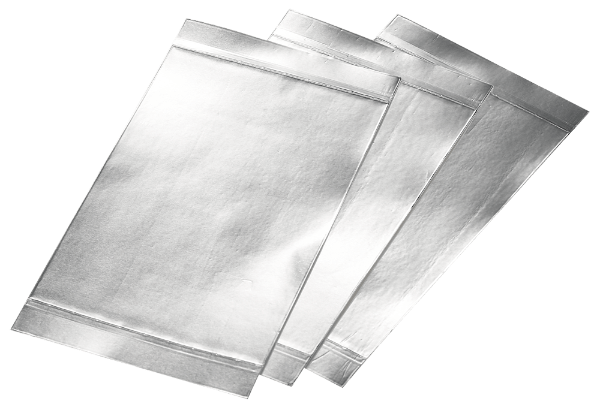 1
2
3
1
Large thermal range
-40°C - 120°C
2
Strong adhesive
3
Cleanroom-manufactured
| Cat. No. | Description |
| --- | --- |
| 5100401C | Expell PCR 96 & 384-well plate sealing membrane, sticky adhesive, 10x10 pcs. |
| 5100400C | Expell PCR 96 & 384-well optical sealing membrane, non-sticky adhesive, 10x10 pcs. (similar to ABI 4311971) |
| 5100402C | Expell PCR 96 & 384-well optical sealing membrane, sticky adhesive, 10x10 pcs. (similar to Bio-Rad MSB-1001) |
| 5100403C | Expell PCR 96 & 384-well aluminum sealing membrane, sticky adhesive, 10x10 pcs. |
| 5100452C | Tube and 8-strip decaping tool, 15x1 pcs. |
Product literature (Download)