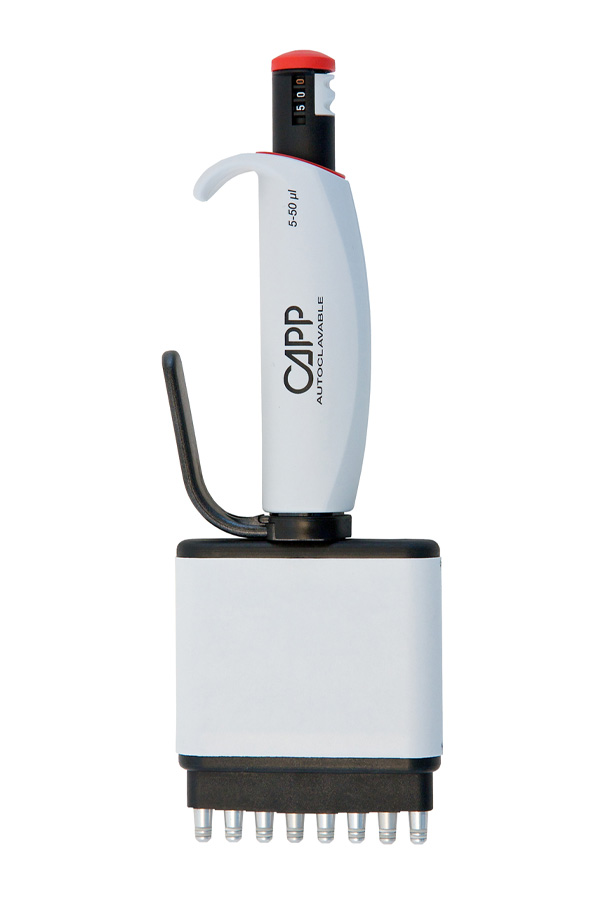 1
2
3
4
1
Easily exchangeable counter
Choose between variable or fixed volume controllers. Lockable variable volume controllers. Fixed controllers for routine work available on request.
2
Ergonomic tip ejection lever
Considerably reduces the thumb workload.
3
Fully autoclavable body
4
Metallic tip cone with doube o-rings
Provide extremely comfortable tip mounting and ejection. Reduces the risk of breakage. Same accuracy and precision of a CAPP single channel pipette due to special design and construction of the piston assembly.