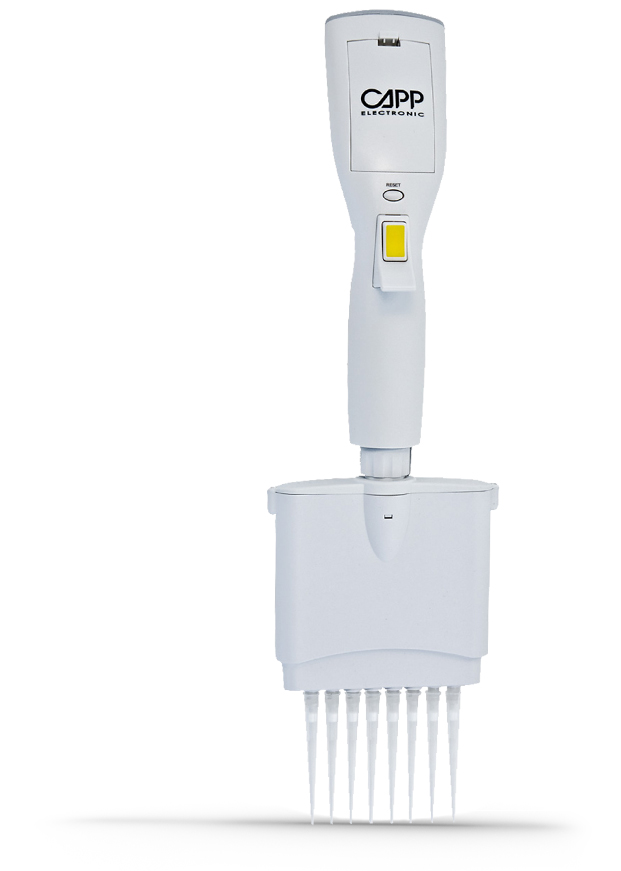 1
2
3
4
1
Speed-up your microplate work
The CAPPTronic offers standard pipetting, multidispense, mixing, sequential aspiration (for dilution) and sequential dispensing.
2
Long-life lithium battery
3
Ultimate performance
A very lightweight electronic pipette, run by a stepper-motor. Designed to be a reliable tool for users who want to optimize their workflow without compromising accuracy and precision.
4
Wide tip compatibility
Compatible with the most common brands of pipette tips available in the market.