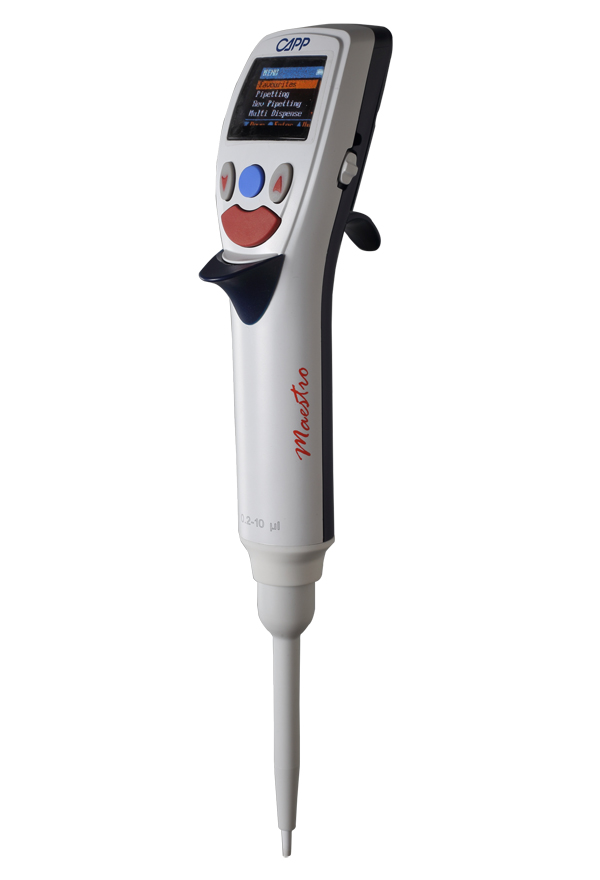 1
2
3
1
Fully colored OLED display
for better optical control and contrast while pipetting. Greater screen refresh rate and less power consumption compared to other LCD screens.
2
Lightweight construction
and elegant ergonomic design with wide hook allow you to rest the pipette in the palm of your hand with no need to actually 'grab it'.
3
Large tip ejector
works as a finger rest for your thumb. Simply rest your thumb on the tip ejector and gently activate the pipetting button at the same time.