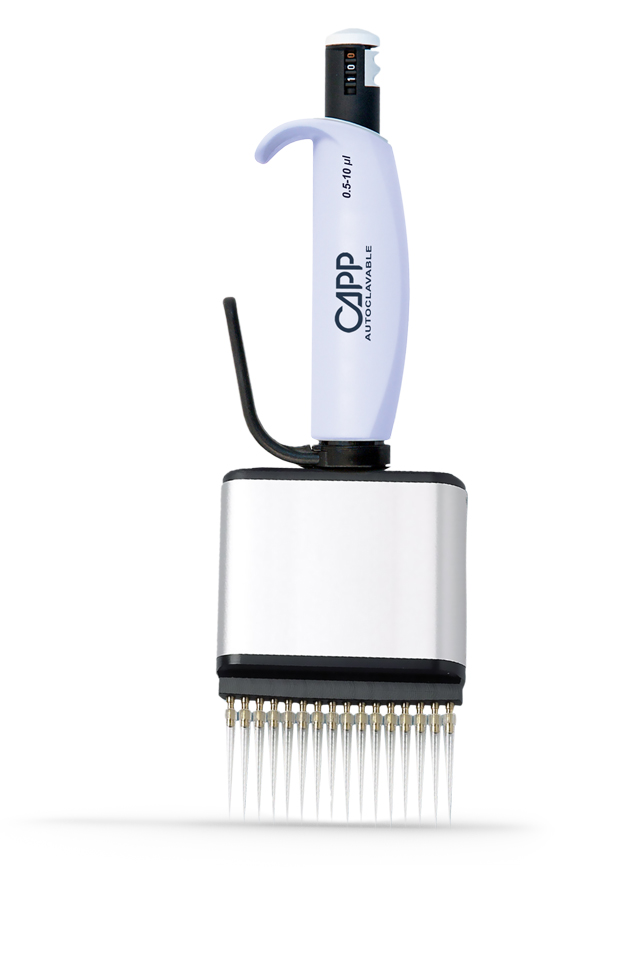 1
2
3
4
1
Unique line for 384-well pipetting
Try our 16-, 48- or 64-channel pipettes designed for 384-well manual pipetting. The ideal tool for PCR and qPCR work.
2
Unique tip ejection lever
Considerably reduces the thumb workload.
3
Fully autoclavable
Recommended procedure: 20 min. at 121°C - no disassambly required.
4
Superior accuracy & precision
Excelent performance across all channels due to the special design and metallic construction of piston assembly.