CAPP Quality & Certificates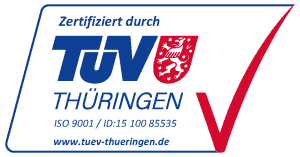 CAPP is a renowned brand in the laboratory equipment industry, offering a full range of liquid measurement instruments, laboratory consumables, and benchtop equipment. From pipettes and tips to centrifuges and shakers, each CAPP product is crafted with the same attention to detail and dedication to quality that has made our pipettes the instrument of choice in many critical laboratories worldwide.
Each CAPP pipette is individually produced and tested by a highly skilled master, ensuring the highest standard of precision and reliability. Similarly, CAPP's laboratory consumables and benchtop equipment are engineered to meet the diverse needs of laboratories, delivering robust designs and rigorous testing to ensure their accuracy and efficiency.
As a brand of AHN Biotechnologie GmbH, CAPP is ISO 9001:2015 certified, reflecting our ongoing commitment to quality management.
CAPP's dedication to precision and performance has earned us a reputation for excellence among laboratories, making us a trusted brand in the industry.
CAPP – truly accurate, truly robust!