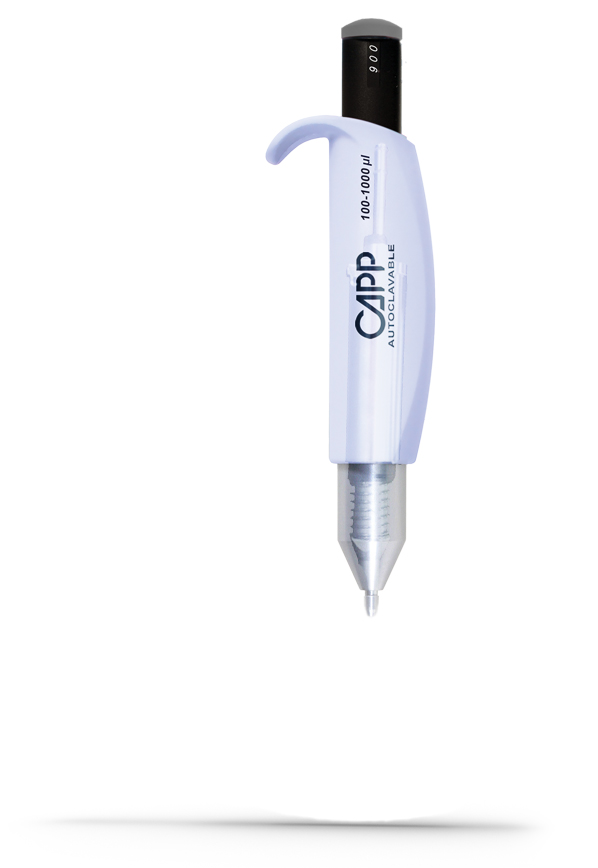 1
2
3
4
1
Ideal for viscous liquids
Supplied with 3 fixed volume knobs at 100μl, 900μl and 1000μl, the CAPP Microbiology pipette is designed to perform pipetting and 10:1 dilution for the food and cosmetics industry.
2
Easily exchangeable counter
Simple pull-off/push-in operation to replace the standard fixed volume knobs.
3
Fully autoclavable body
Robust metallic construction to assure a longer durability.
4
Extended reach
Supplied with a custom made tip cone to be used with a sterile straw, the CAPP Microbiology pipette is the ideal tool for manipulation of viscous liquids on sterile bags for microbiology work.