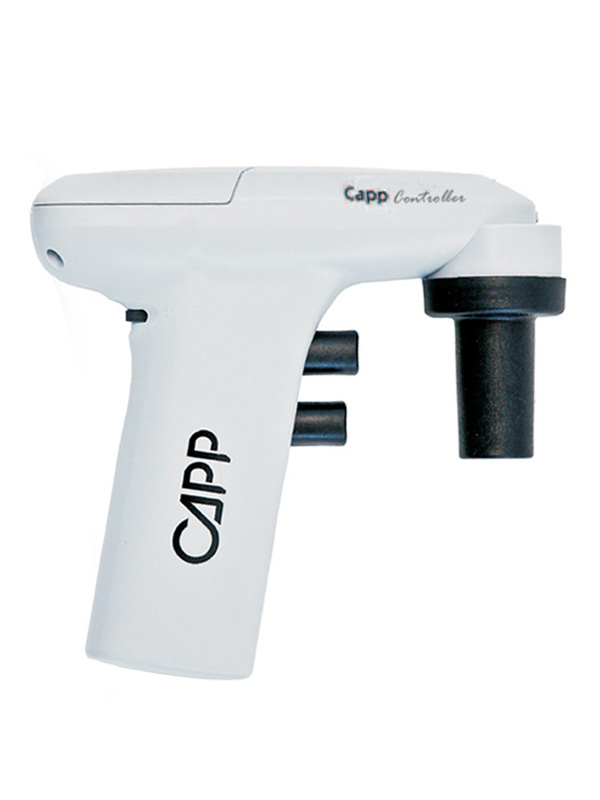 1
2
3
4
1
Long-life lithium battery
Lithium battery with no memory effect and up to 12 hours of continuous use.
2
Robust design
Light and fatigue free, the CAPPController weighs only 167g (including the battery).
3
Nose Cone
Easy to disassemble and fully autoclavable. Compatible with all well known brands of serological pipettes available on the market.
4
Powerful motor
Fully adjustable speed setting. Pipette 50mL in less than 10 seconds.