Launch of CAPP's new Universal Centrifuge
We are launching new benchtop equipment, the CappRondo Universal Centrifuge. We did a lot of research on user feedbacks and expectations in order to generate the perfect product for you!
Our new centrifuge is extremely compact and this way only takes away a very small amount of your bench top space. But at the same time it offers a powerful and efficient centrifugation and sustains its high performance over a long time of use.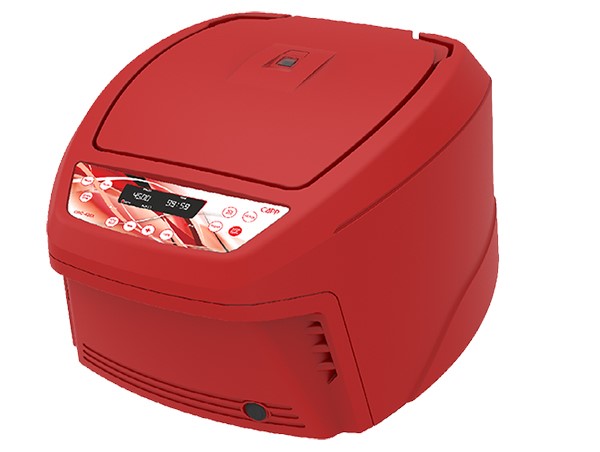 With its wide range of rotor options our Universal Centrifuge guarantees a versatile scope of application. The user-friendly interface will also come in handy as it enables you to program your device to your individual needs yourself.
Our CappRondo Universal Centrifuge operates with adjustable speed ranging from 500 to 4.500 rpm. It is also equipped with 9 acceleration and 9 deceleration modes which enable you to start and stop the device without disturbing fragile samples.
On top of that the CappRondo Universal Centrifuge hast an adjustable timer, which can be set up from 1 to 999 minutes or the infinite centrifugation mode, without any time limitation.
Also the user safety has been increased thanks to the electronic imbalance detection feature, activated by an uneven loading of samples. Additionally the centrifuge features a Lid Lock Safety Break, ensuring that the lid remains closed until the rotor has fully stopped its operation.
The emergency lid release enables you to open the lid of the centrifuge once the electricity supply has been disturbed.
To ensure the ultimate centrifugation performance, the universal centrifuge offers a short spin feature for an ultra-short centrifugation and pelleting.
The stainless steel chamber rotor is fully corrosion-free and extremely easy to clean and our centrifuge has an intelligently designed airflow system, preventing the sample temperature from rising up.
Last but not least, our universal centrifuge features a low-height design, which enables you to load and unload it very easily.