Why users love CAPP multichannel pipettes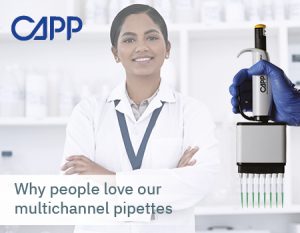 Thank you for introducing me to Capp pipettes.
I have a strong concern to protect our staff from the risk of occupational overuse injuries,
but also to continue high productivity at the bench, and CAPP pipettes have been a great asset in this regard,
are the words of Lynette Rampling, the Laboratory Coordinator at CSIRO Plant Industry in Canberra, Australia, shared with us.
Unique Know-How, Unique Result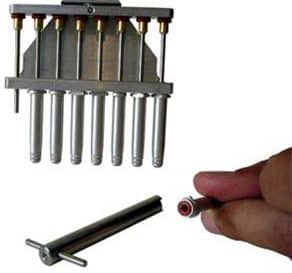 Metal components, such as stainless steel pistons and anodized aluminum tip cones, make CAPP multichannel pipettes perform ultimatively, sustaining their high accuracy and precision performance over many years of use. The metal components along with the double silicon o-rings on the tip cones assure the perfect combination of a smooth tip mount and tip ejection, providing simultaneously universal tip compatibility. Lateral tip ejector lever eliminates the need of using the thumb finger for all pipetting operations, saving you a substantial thumb workload and assuring the most optimal ergonomics while pipetting.
I have been using CAPP pipettes for the last 10 years and would not dream of changing to another brand. Working with the CAPP pipettes you easily feel how robust they are and that they are made of high quality materials. I'm very happy for the unique possibility to transform my adjustable pipette into a fixed volume pipette just by changing the volume controller. As an extra bonus the CAPP pipettes are easy to clean and autoclave to ensure that you are not contaminating your samples – Dr. Thomas Sundelin from the Institute for Plant Biology and Biotechnology at Copenhagen University.
Innovative Volume Solution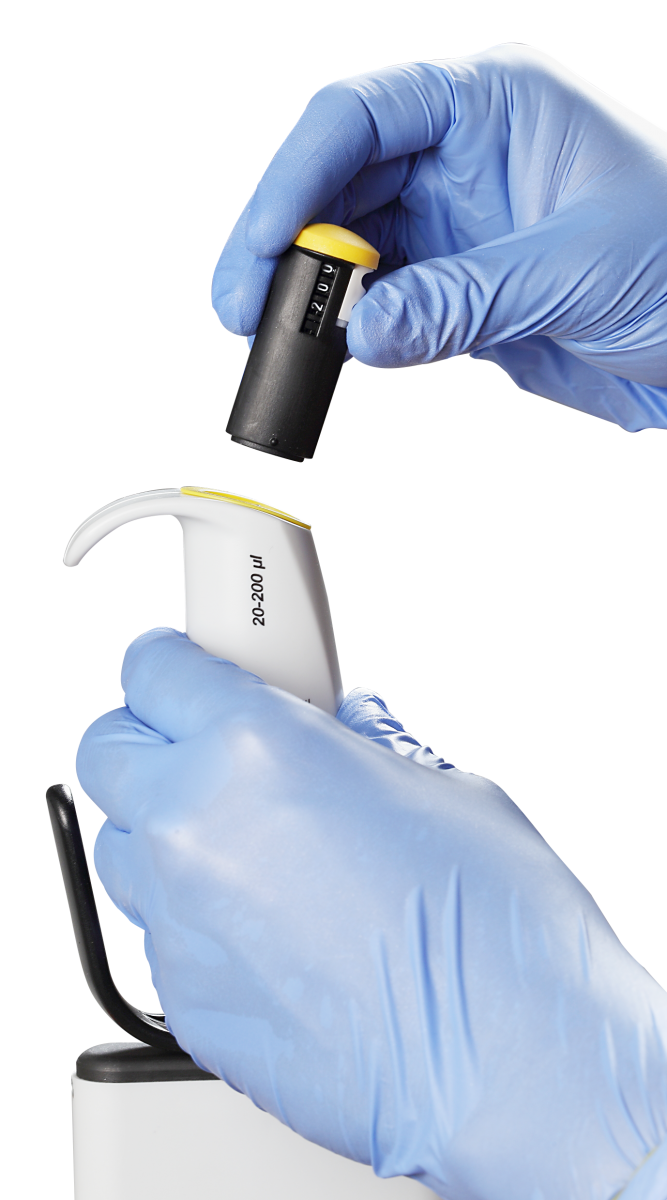 Instead of placing the volume mechanism inside the pipette handle, as by the majority of other pipette brands, we moved it to the detachable volume controller knob at the very top of the pipette. This gives you the unique possibility to switch between variable and fixed volume. One pipette body and several detachable volume knobs combines many fixed volume pipettes in one!
Test CAPP multichannel pipette free of charge worldwide
"*" indicates required fields