As a result of the rapid spread of the pandemic, many laboratories around the world are struggling to cope with sample storage COVID-19 as the rate of infection keeps rising. This article describes how the CAPP Expell™ cryopreservation product line may help your lab overcome these hurdles.
Save 23% space by sample storage COVID-19 with CAPP
CAPP Expell cryo vials and cryoboxes offer the optimal solution for sample storage COVID-19. The external thread, self-standing cryovials can be used with standard 9×9 cryoboxes or with our unique 10×10 cryoboxes, where you save up to 23% extra storage space for your precious samples, compared to the standard 9×9 cryoboxes.
When it comes to sample storage COVID-19, CAPP offers cryoboxes in both: plastic (PP) and water repellent cardboard. Both materials can withstand multiple use at temperatures ranging as low as -150°C. Standard cryoboxes accommodate up to 81 cryovials in a compact 130mm x 130mm footprint. The space efficient 10×10 cryoboxes house up to 100 cryovials without a concomitant increase in size. The 10×10 plastic cryoboxes also offer slanted edges for quick and accurate closing.
Advantages of pipette tips in recyclable racks - Space-saving packaging
PaperBox racks for the CAPP ExpellPlus filtered pipette tips are packed in space-saving, easy to use dispenser towers with a very small footprint. This allows filled racks to be stacked and easily accessed without wasting precious work-bench real estate. We believe our solution will be very handy for those busy days when you go through many pipette tips as they will be readily accessible whenever you need them.
Efficient Sample Storage COVID-19 with CAPP quick-open Vials
Whether you are adding a specimen or removing it from the tube for RNA extraction, CAPP Expell cryo vials make quick work of sample access. The innovative thread design allows for opening or closure with only half a turn. Such simple and ingenious design features allow for faster sample processing and will prove pivotal in clearing testing backlogs.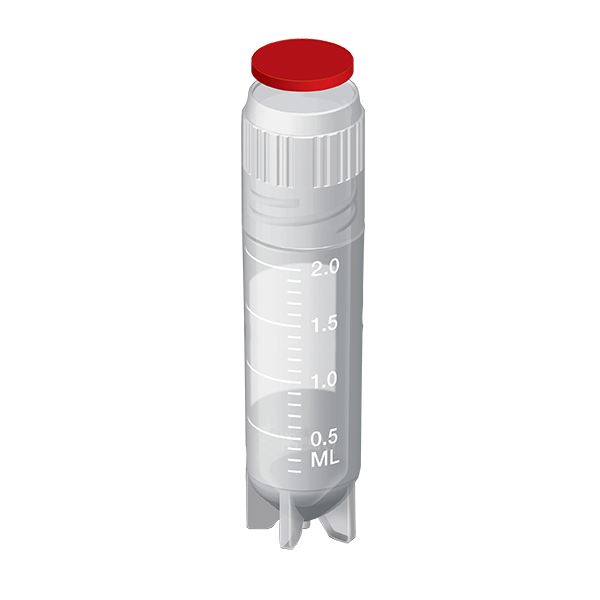 1
2
3
4
1
1 Coloured Cap Inserts
Available in 5 colours: red, blue, white, green and yellow. Made of PP, for easy tube recognition.
2
QuickSeal™ & Lip Seal Cap Design
for single handed operation. Ensures 100% leak proof tightening/opening with only half a turn!
3
SuperStraight™ Design
External thread tube fitting 10x10 cryoboxes. Save up to 23% extra storage capacity.
4
Star-Foot Bottom
for better stability and operation when stored on selected cryo boxes.
Sample Storage COVID-19 by CAPP - Together we can overcome the pandemic
At AHN Biotechnology GmbH, we are committed to providing the best tools to enable the self-sacrificing frontline workers at hospitals, diagnostic laboratories and other related facilities win the fight against SARS-CoV-2. With our CAPP sample storage COVID-19 solutions, we believe we can accelerate sample processing and save many lives through early detection of COVID-19. Together, we can flatten the curve. Contact us today to learn more about the best CAPP sample storage COVID-19 for your laboratory.