AHN Biotechnologie GmbH – High Quality OEM Manufacturing
At AHN Biotechnologie GmbH we offer private label manufacturing and OEM solutions for life science consumables. Operating from our state-of-the-art manufacturing facility located in the historic city of Nordhausen, Germany, we have over two-decades of experience in the field. Our commitment to continual improvement through investing in research and design has produced many innovative laboratory consumables that we sell through in-house brands. By partnering with us, you can leverage the experience we have gained over two decades of manufacturing life science equipment and consumables. With AHN Biotechnologie GmbH, you can enjoy the comfort of working with a dependable private label manufacturer.
The OEM Manufacturing Partner of choice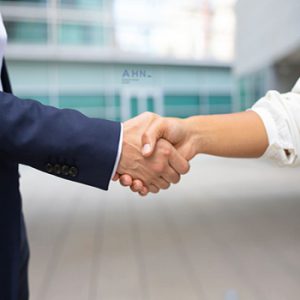 There are several factors that go into selecting the best OEM manufacturing partner for specialized laboratory consumables. By working with AHN Biotechnologie GmbH you can rely on the efficiency of a production facility that operates 24 hours a day, 6 days a week. Packed with high-tech manufacturing machinery and automated production systems, our production facility produces world-class laboratory consumables in a fraction of the time it takes for our competitors to do the same with legacy equipment. Staffed by an experienced team of multidisciplinary specialists including electromechanical, robotic, and plastic fabrication engineers, every OEM project is under the supervision of highly qualified professionals.
State-of-the-art Private Label Manufacturing Facility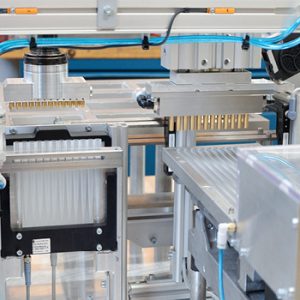 Our recently upgraded manufacturing facility boasts of a total production area of 1600m2. Of this space, we have committed approximately 600m2 to injection molding. This allows us to rapidly produce different types of plastic consumables en masse. Additionally, we have a total assembly area of 600m2 of which more than 80% is dedicated to cleanroom assembly. This allows us to produce contamination-free products at a rapid turnover rate. The total cleanroom space is 1000m2 (40% class 8, 60% class 9) and this illustrates our unrelenting commitment to world class OEM manufacturing standards. Our Nordhausen facility also boasts of a storage area of 3000m2 with over 50% of the storage space holding sales stock.
Pipette Tips Manufacturing Pipeline - The Warehouse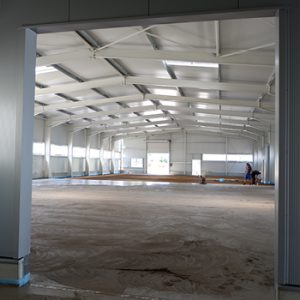 The raw materials that we source are kept at our warehouse with careful monitoring of storage conditions to prevent any deterioration in quality. Each batch of polypropylene granules is carefully sorted to make it easy to conduct quality audits of raw material stocks. The warehouse staff also conduct routine quality control inspections to make sure that only the best quality raw materials make it to the production floor. For OEM manufacturing of pipette tips, customer-specified raw materials are stored in a separate area of the warehouse to prevent accidental usage or contamination. At AHN Biotechnologie GmbH we maintain world-class warehouse quality processes to ensure rapid and reliable manufacturing of products in downstream processes.
Pipette Tips Manufacturing - Injection Molding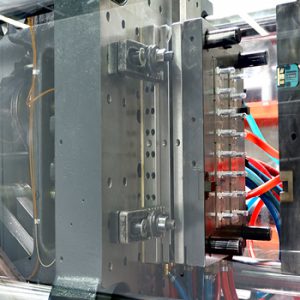 Once the raw materials leave the warehouse, the next step in our OEM manufacturing pipeline is high-efficiency injection-molding. The polypropylene granules are fed into modern, high-tech machinery where they are melted to start the process of injection molding. The molten polypropylene is injected into precision fabricated molds. We only use the best molds that have passed strict quality control inspections to ensure the final products are true to specification. This is just one example among many that illustrates how quality control checkpoints are distributed at various stages of our private label manufacturing pipeline.
OEM Manufacturing of Pipette Tips - Automation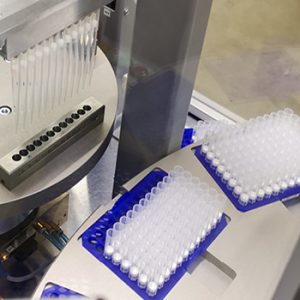 At AHN Biotechnologie GmbH we are heavily invested in the automation of our production processes. This not only speeds up the production of private label laboratory consumables, but it also reduces the risk of contamination as well as human error. Our automated OEM manufacturing of pipette tips also reduces production costs and project lead times. Our production facility boasts of 15 robotic workstations, an automated cleanroom facility, as well as robotic molding of various products. Automation has enabled us to rank as one of the few life science consumable OEM manufacturing companies with the capacity to provide bespoke automation services customized to client specifications.
OEM Manufacturing of Pipette Tips - Quality control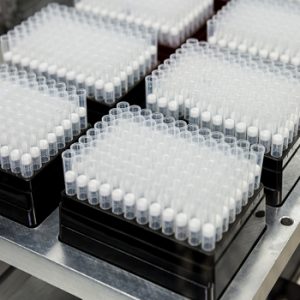 In addition to the quality control checkpoints highlighted above, we have specific quality assurance measures that are applied to polymer-based consumables such as pipette tips. The clarity of each pipette tip must meet specific optical density parameters for the batch to pass quality tests. Additionally, the shape of each pipette tip must conform to strict design standards before the tips are packaged. Other quality control aspects include checking for burrs on pipette tip openings during every shift. This ensures only the best products make it to the final customers at various laboratories around the world.
Pipette Tips Manufacturing - Packaging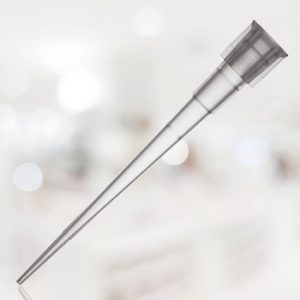 Once the pipette tips have passed all quality control checkpoints, the batches are sent to the packaging machines. We have advanced bagging machines with the capacity to pack pipette tips into various packaging configurations. These are then sorted into boxes and shipped off to our customers. In addition to the standard packaging process, pipette tips may also be placed in racks by robots under close human control. This ensures that all packaged boxes, tips, racks, and lids retain their quality features from the production line right through to final packaging. Our robotic packaging approach minimizes the risk of contamination, while increasing our product turnaround times.
Adaptable Private Label Manufacturing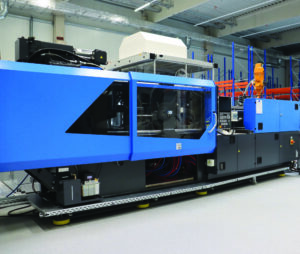 It is also worth highlighting that our production facility is adaptable to meet the various design specifications of our different partners. The machinery in our production facility is compatible with several mould designs, allowing us to rapidly switch from one product design to another. This reduces manufacturing downtime while making sure we can service a greater market segment. Where clients have specific tooling requirements, we can seamlessly incorporate such tools and supporting infrastructure. This makes AHN Biotechnologie GmbH a flexible partner for OEM manufacturing of pipette tips and other laboratory consumables.
Frequently Asked Questions
We select our raw materials based on the specifications of the final product. These include the product's application scope, quality specifications, and chemical resistance among others. For all OEM products, we follow customer specifications and provide advisory oversight to ensure premium quality laboratory consumables at all times.
All our raw materials are sourced from reputable sources and we test them to make sure they meet our quality standards. When the raw materials are delivered to our warehouse, we inspect them and label them appropriately to make sure they are assigned to the correct production line. Raw material labels are a key aspect of our quality assurance program and this is monitored frequently.
As with all things in OEM manufacturing pipelines, there are many variables that affect the completion times of different products. Product dimensions and tool capacities may place constraints on the speed of production. However, for extra context, it takes approximately two and a half days to produce a million 200µl pipette tips.
Several tests are conducted to ensure all customer orders are the best quality. These tests include polymer clarity measurement, product shape analysis, and monitoring for burrs among others. For polymer clarity we measure the optical density, making sure it complies with customer specifications.
At AHN Biotechnologie GmbH we are committed to total quality management and we have held DIN EN ISO 9001:2015 certification since 2008. By allowing our processes to be regularly audited by external quality management organizations we ensure that our internal quality systems remain world class. This makes sure that all products are produced to the exact specifications of our customers and that they carry our guarantee of excellence.
We always aim to keep at the leading edge of innovation and efficiency by revamping our production technologies frequently. We recently upgraded our production equipment by installing state-of-the-art injection molding machines to boost our production capacity. Additionally, we have a team of engineers with several years of experience in the industry that design innovative production systems that are unique to AHN Biotechnologie GmbH.
With the Life Science consumables industry experiencing huge growth, AHN Biotechnologie GmbH has become the preferred OEM manufacturing partner for many businesses. We are committed to supporting our partners by providing flexible manufacturing processes, and rapid turnaround times. Our commitment to quality is indefatigable because we know that the success of our retail partners translates to our success. When you partner with us, you have the assurance of high-speed, dependable, premium quality OEM production. Click here to learn more and connect with a representative from our team.