Main Reason for Choosing Expell Secure Microtubes
The exclusive design of Expell Secure Microtubes reduces the risk of accidental opening or popping off during intense centrifugation or heating. The hinged lid of Expell Secure Microtubes provides reliable long term sample integrity, with a leak proof performance and a minimal sample loss due to evaporation during incubation or storage. Choose Expell Secure Microtubes for a Safe, Convenient work process and Reliable work results!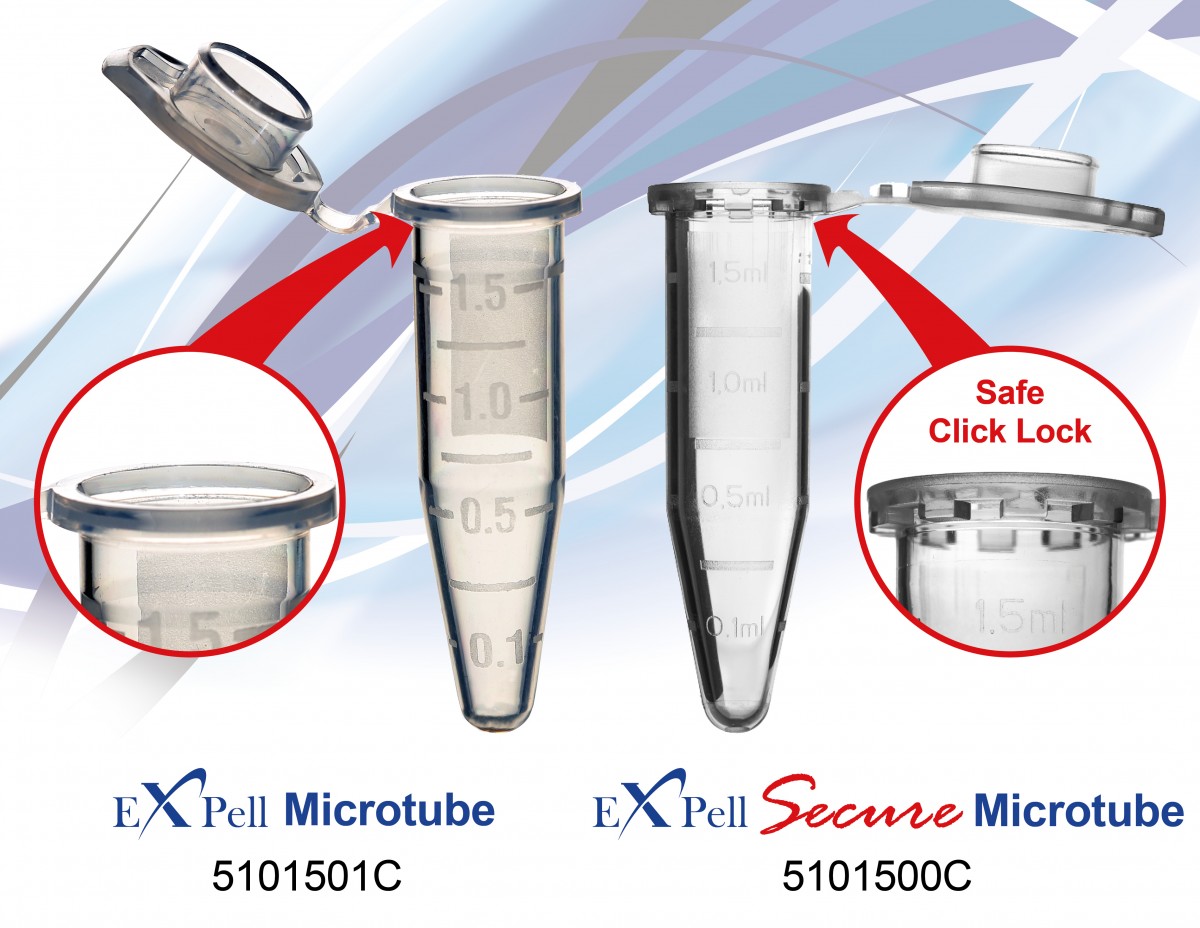 Further Advantages of Expell Secure Microtubes
Made of polypropylene, the clear, conical based microtubes have easy to read graded measurement markings from 0.1 to 1.5 mL with extra room to allow for freezing of samples.
The hinged lid is of frosted material making the correct labelling of your samples extremely easy.
The microtubes are manufactured to ensure that no plastic can leach into samples during storage or centrifugation meaning that nothing will become contaminated.
The Expell Secure Microtubes are an excellent and cost-effective addition to your laboratory supplies, offering secure storage for transporting, mixing and storing all your liquid, solid and reagent samples.